Tennessee Drug Card Media Center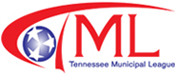 The Tennessee Drug Card, Free Statewide Program
Tennessee Town and City Newsletter (May 13, 2013)
The Tennessee Municipal League is pleased to be a partner of the Tennessee Drug Card program.
This card can help residents, family and friends save up to 75 percent on prescription medications. The Tennessee Drug Card is the official statewide FREE prescription assistance program that is available to all residents of the state of Tennessee. The Tennessee Drug Card was launched in 2007 to help the uninsured and underinsured afford the medications they need.
Since this program launched, it has helped Tennessee residents save more than $14 million on their prescriptions. The Tennessee Drug Card can be used by anyone without health insurance. The program can also be used by people who have health insurance coverage with no prescription benefits, which is common in many health savings accounts (HSA) and high deductible health plans. Additionally, people with prescription coverage can use the program to get a discount on prescription drugs that are not covered by insurance.
This program has no enrollment forms to fill out, and it does not have age or income requirements. Average savings using this program is about 30-35 percent but some people may see savings as high as 80 percent, depending on the medication.
This card is accepted at more than 56,000 pharmacies nationwide, including CVS and Fred's, the preferred pharmacies of the Tennessee Drug Card.
Other local major pharmacy chains that accept the card are Walgreens, Kroger, Target, Wal-Mart, K-Mart, and BI-LO.
Anyone can obtain a card by either going to www.Tennesseedrugcard.com or calling 1-888-987-0688. There is also a new smart phone app, Free Rx iCard, available to make obtaining a card even more convenient. Bulk orders of these cards are available for any city, town, or business to distribute.
Also the Tennessee Drug Card offers the ability to customize these cards for your city or town. If you are interested in having customizedcards with your city or town logo onthem, please contact Natalie Meyer.
The Tennessee Municipal League and the Tennessee Drug Card have worked together for more than two years to make sure the residents of Tennessee know that there are options available when it comes to paying for prescription medications.
The Tennessee Drug Card will be a vendor at this year's TML Annual Conference in Memphis, so make sure to stop by Booth No. 507 to pick up cards for your community.
For more information contact Natalie Meyer at 1-888-987-0688 or Email:Natalie@TennesseeDrugCard.com.