Tennessee Drug Card Media Center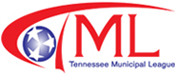 Tennessee Drug Card saves Tennessee citizens $30M
Tennessee Town and City Newsletter (October 27, 2014)
As cold and flu season falls upon us, TML would like to remind you about one of the League's endorsed programs, the Tennessee Drug Card, that offers a free statewide prescription assistance program for your patients.
To date this program has saved Tennessee residents more than $30,000,000 on prescription costs.
This program can be used for savings of up to 75 percent on prescription drugs at more than 56,000 regional and national pharmacies. Here's how you can participate:
Display cards at your office location for employees and residents to take. Contact Natalie Meyer, program director, at Natalie@TennesseeDrugCard.com or 1-888-987-0688 and a supply will be mailed to your office at NO COST.
Encourage members of your community to print a FREE Tennessee Drug Card at Tennesseedrugcard.com.
Inform members of your community that they can ask for the Tennessee Drug Card discount at any CVS pharmacy in the state - even if they don't have a card in hand.
Through the Tennessee Drug Card program, you can help uninsured and underinsured Tennessee residents access much-needed prescription medications at a discounted rate.
The program is used by people who have health insurance coverage with no prescription benefits, which is common in many health savings accounts (HSA) and high deductible health plans. Additionally, people with prescription coverage can use the program to get a discount on prescription drugs that are not covered by insurance. The program has no membership restrictions, no income requirements, no age limitations, and no applications to complete.
TML hopes you take advantage of this easy and innovative way to help members of your community get the prescription drugs they need. For more information about the Tennessee Drug Card, visit TML's website at www.TML1.org.